Counter Art Coasters
03/15/2019 at 14:00 pm
Find out more about our decorative but extremely functionable tumbled tile coasters. All the information you'll need to know about the best way to keep your tables condensation free.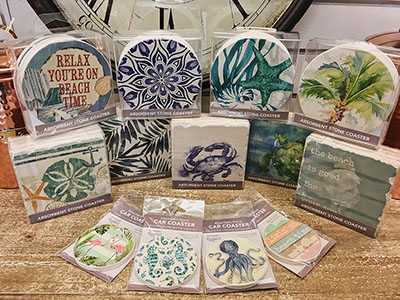 Today we will talk about some of the amazing benefits of our tumbled tile coasters and why you should upgrade your current ones. We currently carry over 300 different styles of tile coasters, varying in shapes and designs, making them perfect for everyone!
Counter Art
is the vendor we get the majority of our coasters from. Wilford and Lee takes pride in the fact their products are made in the USA,
in fact the majority of their products are made here in Florida!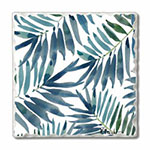 There are many perks of having
tumbled tile coasters
that set them apart from the rest.
Our tile coasters are made using high quality stone material that is porous enough to allow
the absorption of condensation, which prevents the build-up of water.
Condensation doesn't seem like a big deal but there are many downfalls of not having adequate coasters.
Some downfalls include stained furniture and drinks slipping around.
Tile coasters sound sharp but they've been tumbled to add a smooth texture. They also have a cork board backing to keep your furniture damage free!
We have over 200 designs that are transferred printed using FDA approved permanent ink. Due to their permanent ink they wont fade after use and they're durable enough to be left outside without worries!
The coasters come in various fashionable styles making them the perfect additon to any room!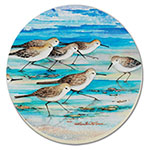 Along with our line of round and square tile coasters, we also carry
car coasters
! These amazing coasters make it easy to carry drinks in your car. They are made of the same porous high quality stone material as the regular coasters. You no longer have to worry about water build up and they make the clean up of small spills a breeze. They are incredibly easy to put in and take out of your cup holder due to their thumb indent. Upgrade your cup holders with these stylish coasters that are incredibly functionable, you won't regret it!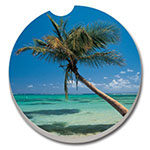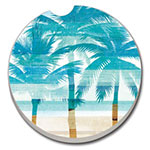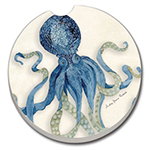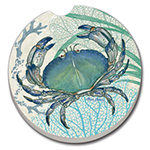 Cleaning the coasters is incredibly easy, simply soak them in a mixture of 1 part mild detergent 3 parts water until simple stains are gone. For stains that will not come out with a simple soak, lightly take a scrub brush to them. Let them completely air dry before use. Cleaning instructions work for both regular coasters and car coasters.