Color Highlight: Pink
07/23/2019 at 18:44 pm
All About Pink
We all need a little pop of color throughout the house, what's better than a pastel pink?
Give your guests a warm and comforting welcome to any room with our wide range of colored decor!
We have an array of eye catching items from simple vases to decorative pillows.
Each item is unique enough to stand alone or can be put together in an arrangement.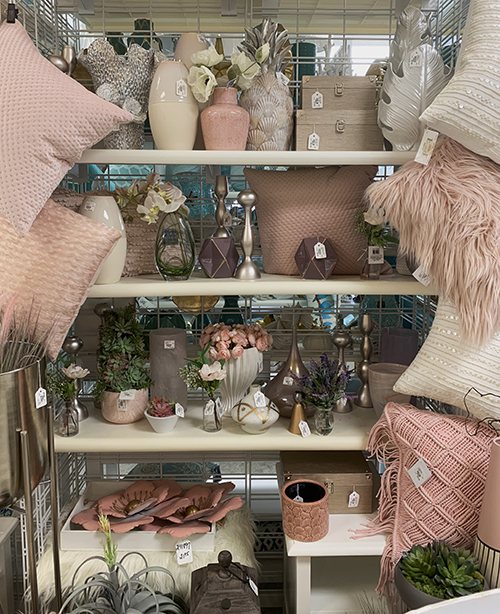 The picture above displays a wide variety of shades of pink that we carry. It also shows a few other colors that look fantastic together. We've hand picked items that help show off this great new color.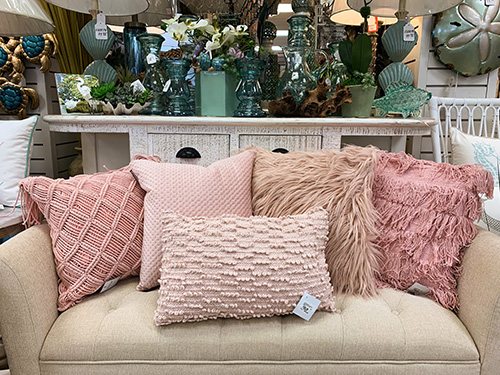 We have several styles of pink pillows, ranging from a simple soft velour to a more decorative fringe.
They're the perfect accent for any room and vibrant enough to freshen up your home!
Pillows are versatile enough that you're able to redecorate your room using the same pillow while creating a whole new look!
Our variety gives you plenty of options to choose from and find the one that best suits your needs and style!
Add a little color with a touch of pink with one of our many styles of pots.
Each pot is perfect for plants and succulents you've been wanting to bring home!
Don't worry if you don't have a green thumb, we carry a lot of
faux plants
that look real without the worry of watering them!
Our pots are made from a variety of materials with a lot of finishes.
These unique glass shell pieces bring the beach into your home and a coastal feel to your room.
T
hey make the perfect addition to a table in need of a pop of color without overdoing it.
These beautiful pieces will have your guests asking where they can get them!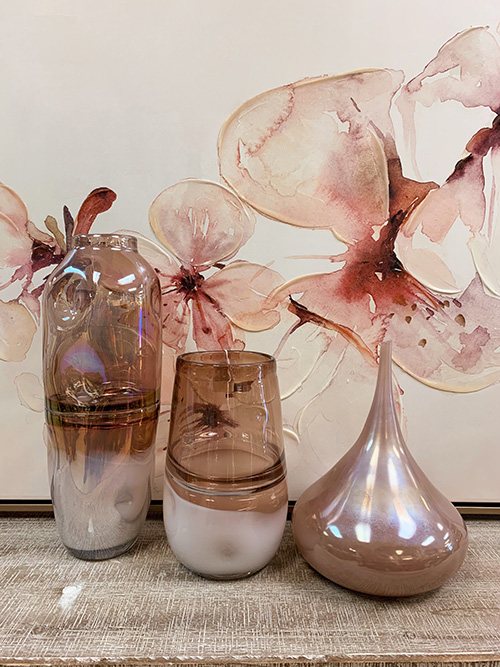 What room is complete without a unique and colorful vase?
We carry a variety of sizes and shapes to help accentuate whatever room they're in.
You can have them stand alone or add a touch of natural foliage for a bit of flare.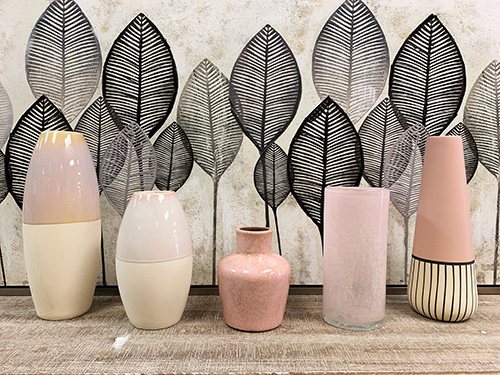 No matter where you'd like to add an accent color, we have something that will undoubtly stand out. Make your house a home with our selection of pink items!
The variety of items will give you endless choices that you'll love to make! You can stop in store or shop online
here
to find the perfect item for your home!